trees, writing, more trees...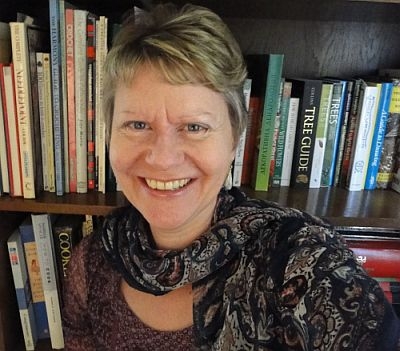 Hi :) I'm C.K. Nolan - tree lover and author.
Here I am with some of my favorite books, including my growing collection of tree guides.
Out of the house, you'll often find me in the nearest park or garden, camera at the ready, snapping trees and their leaves before jotting down everything I've seen.
trees!
I'm adding photos of many of the trees I've met on the site, as well as tree walks around botanical gardens and other interesting places.
First up is the Botanical Gardens section of the site, where you can join me on walks around the gardens in Melbourne, Sydney and Kew. Lots more walks coming up!

Flower of the firewheel tree
Stenocarpus sinuatus
Melbourne
MY WRITING

The Mazer is a fantasy sci-fi novel about an island, its inhabitants - and trees!
After four years at Amazon, The Mazer will soon be coming to Smashwords for you to enjoy.
Meanwhile, catch some of the atmosphere of the world of The Mazer in my video:

keep in touch!

Find me here on Facebook!
You're always welcome to contact me with any questions or comments.